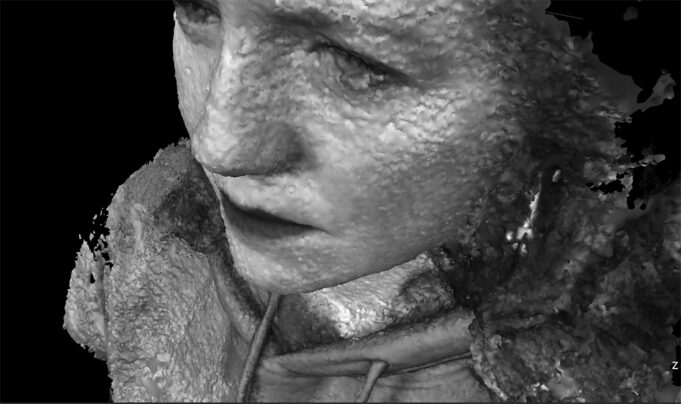 Theresa Reiwer
…is a stage and costumer designer from Berlin. After her theatre and film studies at Freie Universität Berlin and one semester of studying at film art school Bilgi Üniversitesi in Istanbul, she went into fine art/stage and costume design at Kunsthochschule Berlin Weißensee for which she got the Mart Stam scholarship. During her studies she realised several film and theatre projects.
The feature film JIBRIL, she made the production design for, was shown within the official selection of Berlinale/Panorama 2018. Also in 2018 she became part of the EFRE funded AURORA school for ARtists production labratory that helped her develop an augmented reality app that later would be part of her immersive installation SLOW ROOMS. This narrative space made her graduate from art school in 2019 and was acknowledged by the Mart Stam award 2019.
Immediately after her diploma she worked as a production designer for a cinema feature film GLÜCK (WT) by Henrika Kull again which was funded by ZDF kleines Fernsehspiel, BKM and Medienboard. Furthermore she got selected for the postgraduate newcomer scholarship ELSA NEUMAN that began in February 2020 and is lasting for one year. Within this year she is extending her works in media art and is going to develop a second part of SLOW ROOMS. During corona lockdown she made a virtual reality film that currently is on view as part of Ballhaus Ost's SHUTDOWN SPECIALS.